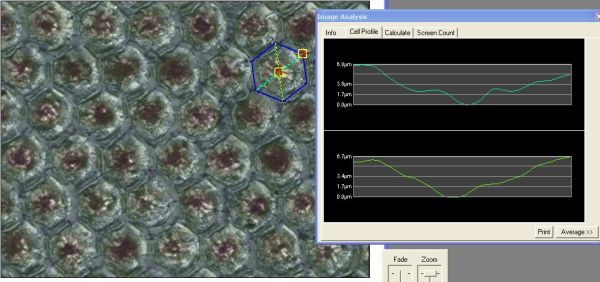 ANILOX ANALYSIS SERVICE WITH 3D SCANNERS AT CUSTOMERS' SITES
We glad to assist ourcustomers with special portable 3D scanners to assess anilox conditions, solve any colour matching problems and thus reduce the high, unnecessary costs caused by ink adjustment and waste of material. Troika's measurement instruments for anilox rolls, gravure cylinders or flexo plates can be the key to solving the problem on press.
A periodic measurement service of the anilox inventory of our customers at their own site is available that allows to monitor the real volumes of every cylinder over time, resulting in remarkable savings for the company.
For further details, please do not hesitate to write to us at customercare@ditom.it.