Linda is a line of Spray Sistems designed for the sector of labels printers and flexo narrow bands.
Our machine are sturdy, simple to use, accurate and fast in the washing cycle, fast to wash without needing any particular maintenance operations.
The machines of the Linda series do not use any solvents, do not require particular arrangments or aspirations systems
as they use detergents specific for flexo ink.
Those detergents are ready-to-use, non-flammable products and due to their characteristics comply with the most restrictive regulations
required in the food industry.
Linda series plants are the results of our attention to the problems of printers, of accurate analysis by specialized technicians
from Flexoclean, a leading company in detergents for flexographic printing, and to the suggestions received from our customers in the latest years.
In the BUCKETS WASHER version, LINDA can clean a bucket of 200 LT or more tanks or buckets of 20 LT.
In particular, the S6 model on the scheme below, allows to wash simultaneously 6 buckets.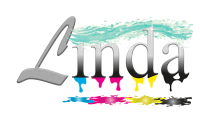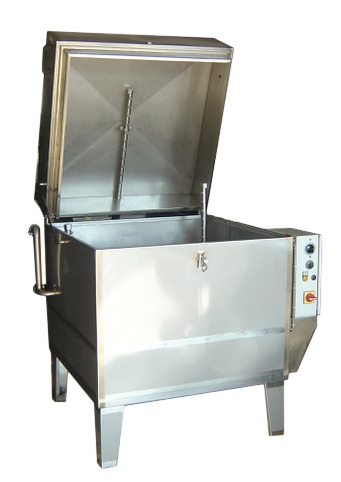 Quali dubbi avevi prima di prendere
la lavapezzi Linda?
"Potevano esserci problematiche legate ad eventuali impianti di smaltimento di fumi e vapori che avrebbero compromesso la logistica aziendale sia dal punto di vista dell'installazione sia di un eventuale spostamento della macchina nel capannone. Ma quando siamo venuti a vedere l'impianto nella vostra showroom abbiamo capito che da quel punto di vista la macchina è molto versatile, nel senso che è stabile ma anche mobile, quindi si può ricollocare facilmente all'interno dell'azienda. "
Cosa ti ha convinto a scegliere noi?
"A differenza di altri concorrenti che davano l'impressione di trattare questi impianti solo marginalmente, voi conoscevate tutte le caratteristiche ed eravate in grado di descrivermi l'impianto in ogni dettaglio, rispondendo alle domande da produttore a consumatore."
Cosa ti è piaciuto di più della nostra macchina rispetto ad altre concorrenti?
"Sicuramente la semplicità d'uso. La macchina è pratica, comoda, nuova, e non richiede una gran formazione, quindi gli operatori imparano subito ad usarla. "
Cosa ti ha convinto a scegliere noi?
"Il mio dubbio principale era di carattere tecnico… Mi chiedevo se la qualità del lavaggio sarebbe stata davvero accurata e temevo residui odorosi.
Lavorando nel settore alimentare, avevamo bisogno di una macchina che ci garantisse di pulire gli attrezzi senza poi doverli ripassare con altri prodotti.
Dalle schede tecniche e le certificazioni del prodotto che ci avete fornito insieme alla macchina abbiamo visto che erano conformi ai requisiti e alla normativa del settore alimentare e ci siamo tranquillizzati…
Poi la pratica stessa ci ha tolto qualsiasi dubbio."
SEI STUFO DI IMPAZZIRE AD OGNI CAMBIO COLORE?
Una guida completa riservata ai responsabili di produzione che ad ogni cambio colore lottano contro il tempo e che ogni giorno affrontano tutte le difficoltà organizzative legate alla pulizia manuale delle parti macchina.