Aquaflex is the water washable flexo plate with wb, UV and solvent base.
It's available in analogue version (through traditional film) and digital version (black layer removal through CTP systems).
Through compact or in line processors, Aquaflex plates are exposed to UV lamps, water washed, dried, post-exposed and UVC finishing. Plates are ready for printing in few minutes and are perfect for re-prints.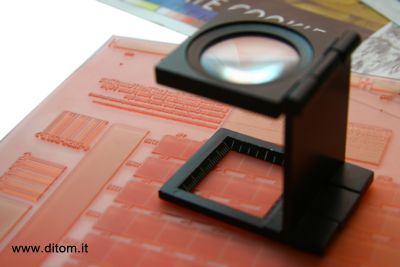 Specific plate processors
Type of plates and applications
Cosa ti ha convinto ad usare le lastre Aquaflex?
"Ho avuto modo di toccare con mano la qualità, ed è una qualità davvero notevole, soprattutto in termini di definizione.
L'ho notato anche paragonando i polimeri che avevamo creato noi con quelli fatti in precedenza dai service."
"Eravamo un'azienda che stampava in tipografico e siamo passati alla stampa flexo, affidandoci a un service. Da subito abbiamo capito l'esigenza di fare tutto in casa tramite CTP. Cercavamo una lastra che funzionasse bene in flexo e abbiamo trovato Aquaflex. Ci hanno convinto i test che abbiamo fatto e la resa che abbiamo ottenuto."