The usual, classic letterpress plates
much more efficient
Letterpress plates are water washable and they are suitable for letterpress printing, adhesive tapes with MEK inks and UV flexo.
They are available in analogue (you process with negative film) and digital (black mask to be processed through a CTP machine)
On compact or in line equipments, you expose the plate to UVA lamps, you wash and dry the plate. Plates are ready in few minutes and they can be used several times for reprints.
Ask for your free package !
A short quiz will help you to undertand which is the right plate for your production.
You will receive samples and technical specification for letterpress plates.
In the video, you can see how you can process the plates:
Compact machine for photopolymer plates processing with all eletronic controls.
Automatic opening at the end of washing cycle
You can avoid remaking of the same plates The machine opens at the end of wash-out
Automatic regulation of thicknesses
If you use different thicknesses, this option is perfect for your plate production
LINDA PARTS CLEANING MACHINE
Discover the advantages in production
Fast processing with water
You can process our letterpress plates with water with no need of hard brushes. You can produce with tap water. After few minutes the plates are ready… and you can print!
The elasticity of the clichés combined with the special Elaflex component allows the cylinder to be wrapped perfectly without lifting during printing.
Also allows easy mounting on small cylinders.
UV inks
and metiletylchetone inks
Our letterpress plates print with UV inks and they resist to metyletilchetone.
You do not loose fine lines, negative texts and thin lines Perfect also for embossing.
Our formulation makes the letterpress plates ideal for long runs. Paired with a high-quality double-sided adhesive, the plates help reduce dot gain, achieve finer details, and print higher quality images.
Processing at room temperature avoids annoying residues on the immersed resistances of old generation processors.
In the analogue version, the plates are compatible with the main films favoring the critical vacuum phase.
Once the image has been created using CTP or on film, the plates must be exposed using UVA lamps for a few minutes.
Once the exposure is finished, the plates must be washed with water for a few minutes and the relief image will be created.
After washing, the plates will be placed in the oven to harden the image on the surface.
Perfect for any letterpress application
film and steel based letterpress plates
Ask for your free package
A short quiz will help you to undertand which is the right plate for your production.
you will receive samples and technical specifications of the letterpress plates
Produce your plates in few minutes
Processors with full configuration with all electronic controls
VT equipment warrants a fast production with all electronic controls and Easy Maintenance system. Automatic thickness adjustment, stainless steel structure and automatic opening at the end of work are the added value of our systems designed to speed up the work of the operators and guarantee results.
Available in compact or inline version
Our skills At your service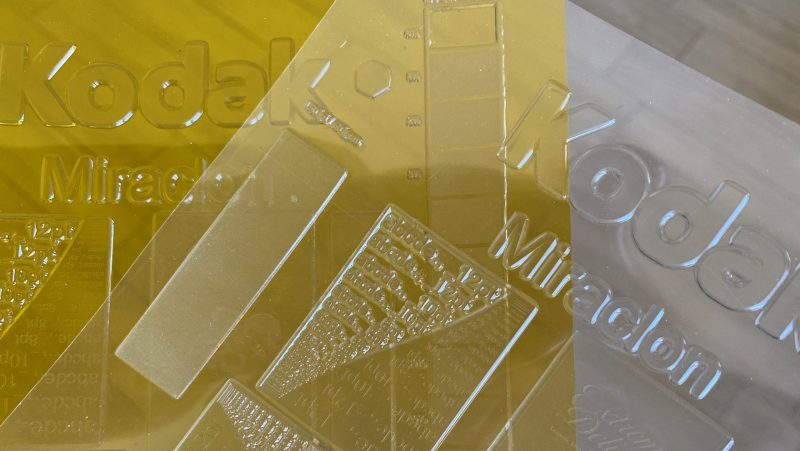 "Prima di passare alle vostre lastre lavoravo un altro polimero che aveva una buona resa in stampa ma per ottenere un buon cliché ne dovevo fare 5 o 6 perché le lastre non erano costanti. Le vostre lastre sono di qualità ottima e al tempo stesso ti perdonano di più, il che per noi in produzione vuol dire tantissimo. Le lastre concorrenti con 5 secondi di più di esposizione devono essere buttate via e questo rende tutto più complicato per chi come noi, oltre a fare i polimeri, deve stare sulla macchina da stampa.".""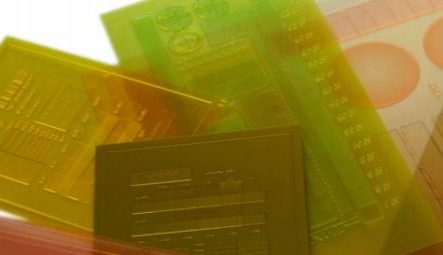 "Uso le vostre lastre ormai da tempo. In stampa ho i risultati che desidero e riesco a fare tirature interessanti. Riusciamo a fare circa 3500-5000 rotoli stampati.
Noi archiviamo perfettamente i cliché: le lastre devono essere perfettamente pulite, asciugate e riposte.Questo sicuramente aiuta a mantenere ottimali le performance delle lastre!"
Can I use tap water to produce your plates ?
Of course, to produce the letterpress plates you can insert simple tap water into the washing tank.
If I don't want to use negative film, how can i process the plates?
If you don't want to use the old imaging units, there are Computer-To-Plate systems that allow you to recreate the image directly on the digital plate with a laser.
If you don't need screens and high quality, you can choose BlackMat plotter printer and thus produce the specific films for the printing plate
Are there special requirements to install VT machines?
No, you only need electrical and water connections For some options, you need compressed air.
I'd like to produce plates by myself. Is it so difficult?
If you want to produce your plate but you have no experience, we can support you. We help you to select the right processor according to your production, we take care of your training and the continous education of your team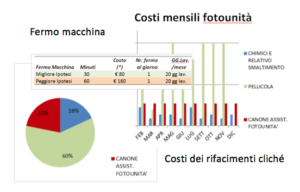 Special Content
Your analog system is a bloodbath that you must get rid of as soon as possible That's why. Request the free report. For users of
Read »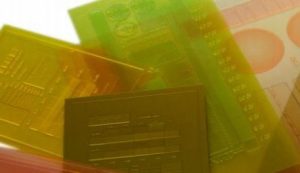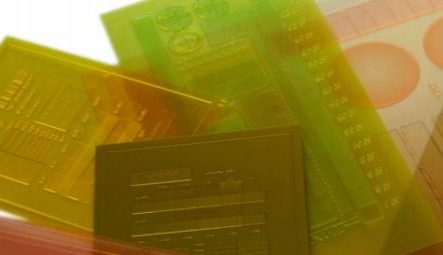 Plates & Equipment
Hard clichés even if they have never been used for printing? Plates that are difficult to mount because they are too stif? Clichés that crack
Read »
Washing Machines
Which method is more effective for cleaning anilox rolls? In this article, we compare spray wash machines and ultrasonic cleaning systems, highlighting the differences between
Read »
Do you want more information?
You can contact us for details We will send you videos and testimonials with all documentations.
Book your telephone call with one of our specialists We will call you asa you are available.