Use tecnofoam roll to pre-dry your plates !
Tecnofoam roll can be used to pre-dry the plate before putting the plate into drying unit. It avoid drops formtion on the plate
This roll is a very important part for plate producers and it is sold individually.
This roll has too confortable handles so that you can also use it vertically. For a longlasting roll, please keep it into water.
Register and buy it directly on Ditomshop (only for italy)
You can pay with credit card with stripe.
In this video, you can see how tecnofoam roll works:
Available in several sizes
Handles are on both sides in order to apply the right pressure on the plate
Perfect to remove killer drops on the plate
Discover the advantages in production
With the two handles you can use it also vertically
you can keep it in the water and it's always ready to use
it pre-dries perfectly the plates
It avoids drop formation on the plate
After wash-out, place the roll on the plate
Go through the surface of the plate
Go through the surface of the plate so that you can pre-dry it
Put the plate in the drying unit
After pre-drying the plate, you can put the cliché in the drying unit.
Suitable for UV flexo and letterpress plates
Steel or film based materials
Register and buy it directly on Ditomshop (only for italy)
You can pay with credit card with stripe.
What's a killer drop and how you can avoid it?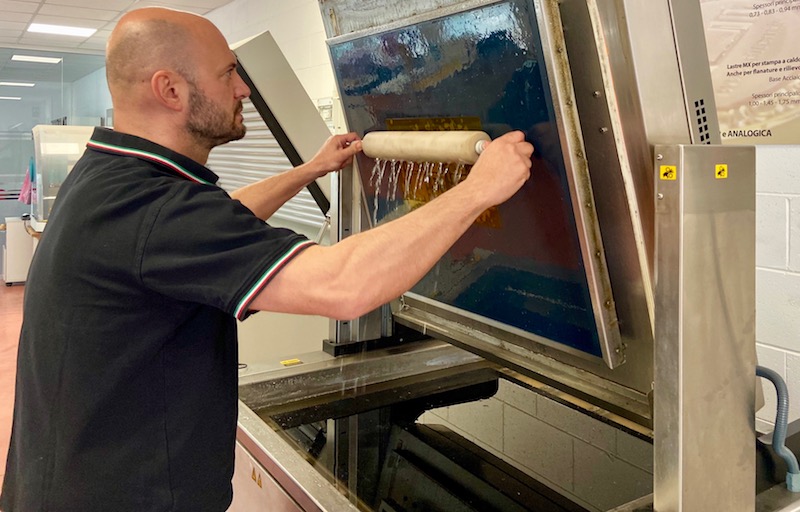 The killer drops cause the presence of halos and circular spots of various sizes on big solids and fine letters. You usually see them on UV flexo and letterpress plates
Read the article we dedicated to the problem of killer drops and find out what causes them and how to get rid of them once and for all.
Our skills At your service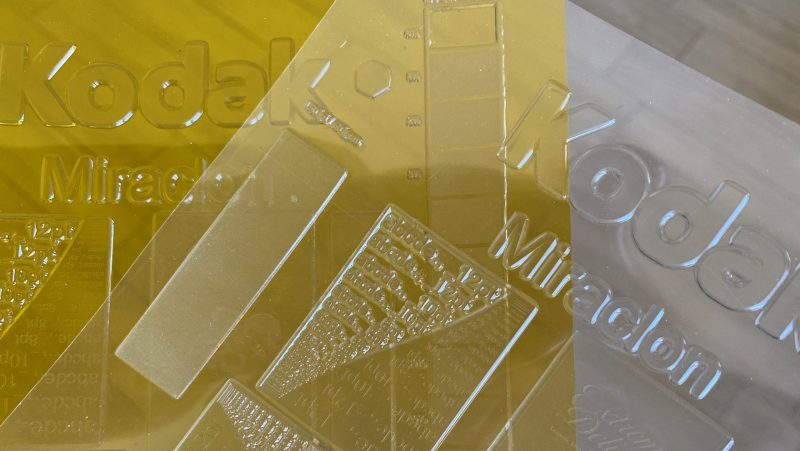 "Prima di passare alle vostre lastre lavoravo un altro polimero che aveva una buona resa in stampa ma per ottenere un buon cliché ne dovevo fare 5 o 6 perché le lastre non erano costanti. Le vostre lastre sono di qualità ottima e al tempo stesso ti perdonano di più, il che per noi in produzione vuol dire tantissimo. Le lastre concorrenti con 5 secondi di più di esposizione devono essere buttate via e questo rende tutto più complicato per chi come noi, oltre a fare i polimeri, deve stare sulla macchina da stampa.".""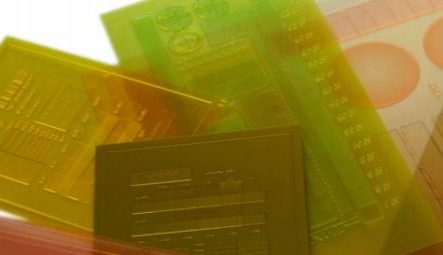 "Uso le vostre lastre ormai da tempo. In stampa ho i risultati che desidero e riesco a fare tirature interessanti. Riusciamo a fare circa 3500-5000 rotoli stampati.
Noi archiviamo perfettamente i cliché: le lastre devono essere perfettamente pulite, asciugate e riposte.Questo sicuramente aiuta a mantenere ottimali le performance delle lastre!"
It is a foamy residue of wash-out water left on the printing surface of the plate after rinsing and subsequently returned to print.
You can use tecnofoam roll on the plate before putting it in the drying unit
Do you want more information?
You can contact us for details We will send you videos and testimonials with all documentations.
Book your telephone call with one of our specialists We will call you asa you are available.