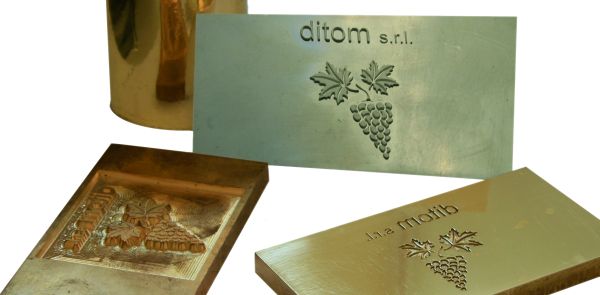 MATRICES & MALE AND FEMALE COUNTERDIES
Special practical and easy to use resins guarantee perfect relief images and minute details. These odourless products are easy to process and do not stick, drip, or leave stains. They are also easy to cut, thus avoiding waste of material.
This system eliminates the problems and costs related to the use of chemical substances in traditional etching, allows long runs and short production times.
IDEAL FOR EMBOSSING AND HOT STAMPING, PRODUCTION OF 3D BRASS PLATES, SIMULTANEOUS EMBOSSING AND HOT STAMPING, COUNTERDIES FOR HOT AND COLD PRINTING.
For further details, please do not hesitate to contact us at customercare@ditom.it