Renomated to be of the highest quality, those plates are manufactured in the United States from Luxfer Group, which lately also acquired Magnesium Elektron Ltd.
fer Groups metal plates are specific for hot stamping and available in magnesium, brass, copper and zinc.
After an exposure with film or CTP, pre-sensitised plates are developed and engraved chemically, with specific plants.
Un-coated plates can be engraved mechanically with CNC.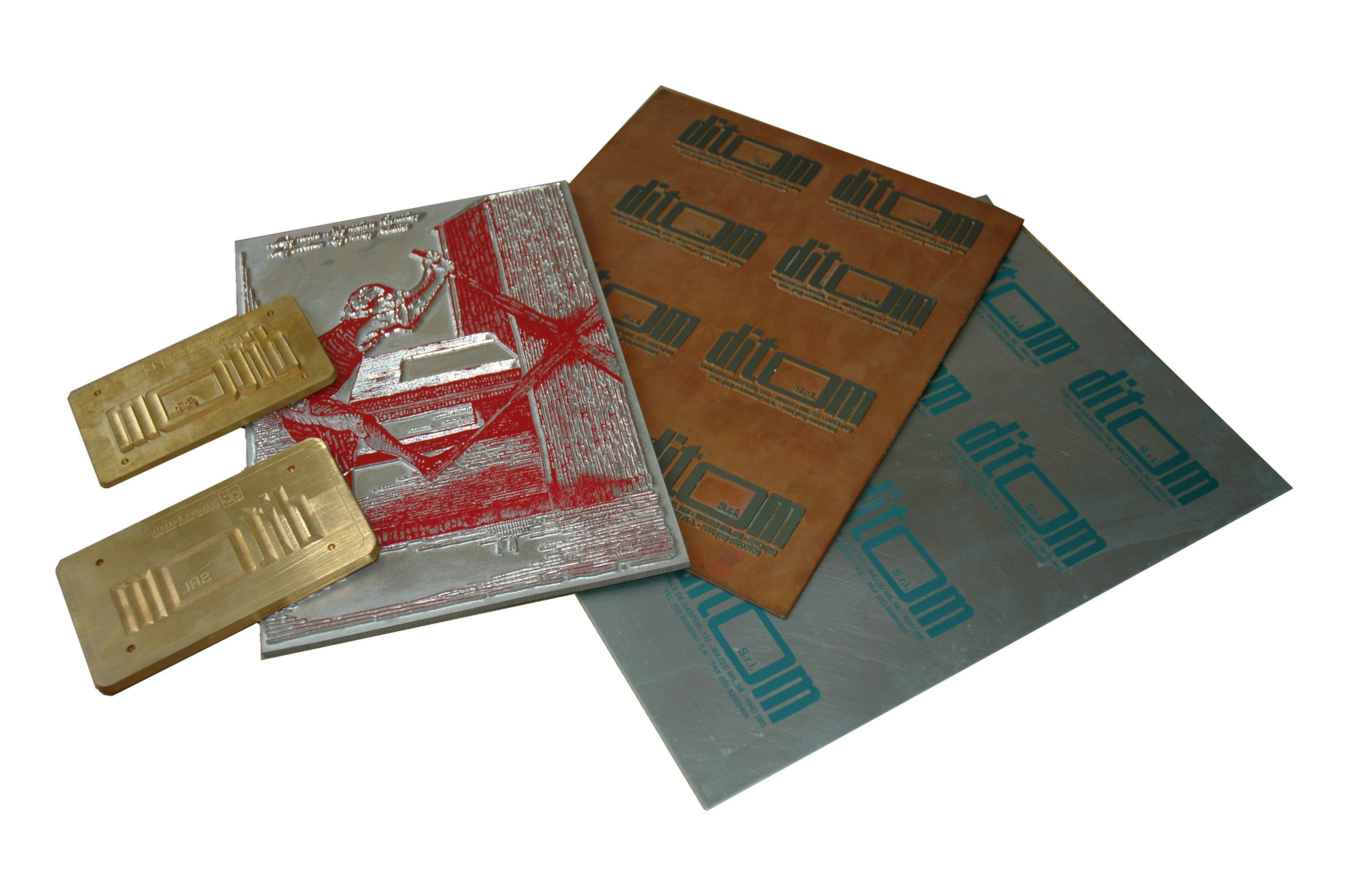 Type of plates and applications