The only CTP system that performs 4000 DPI flexo and letterpress plates (steel based materials included) and processes also small plates at the maximum speed.
The perfect solution for the printers who wish to produce internally their clichés at 4000 DPI.
Available in the following sizes: 330×430 mm; 430×680 mm e 635×762 mm. Plates up to 2,84 mm of thickness.
Any model also allows the engraving of films for screen printing frames and for analogue plates.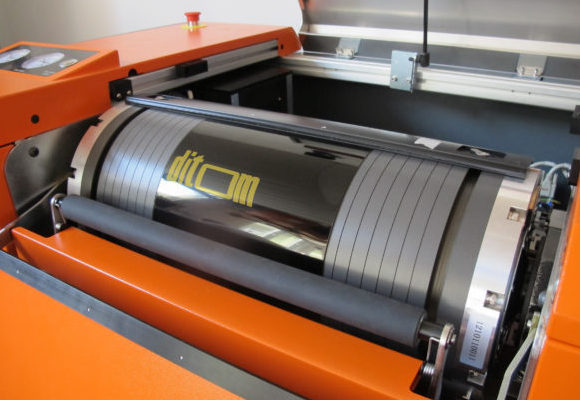 Cosa ti è piaciuto di più rispetto
alle macchine conconcorrenti?
"La maggior parte dei CTP hanno formati obbligati quindi se devi fare clichés più piccoli è molto macchinoso. Con questo invece puoi inserire qualsiasi formato lastra e la macchina lo incide comunque alla massima velocità."
Pensi di aver fatto la scelta giusta
affidandoti a noi?
"E' stato un ottimo investimento. Cosa ancora più importante, ci siamo sentiti supportati. Essendo un'azienda che non sviluppava internamente, avevamo bisogno di essere seguiti passo passo, e siamo stati molto soddisfatti del vostro affiancamento."
"LE PELLICOLE STANNO SCOMPARENDO"
Un report completo riservato ai responsabili di produzione esasperati dai costi eccessivi delle pellicole e della gestione della vecchia fotounità e che combattono ogni giorno contro i fermo macchina e gli sprechi di materiali.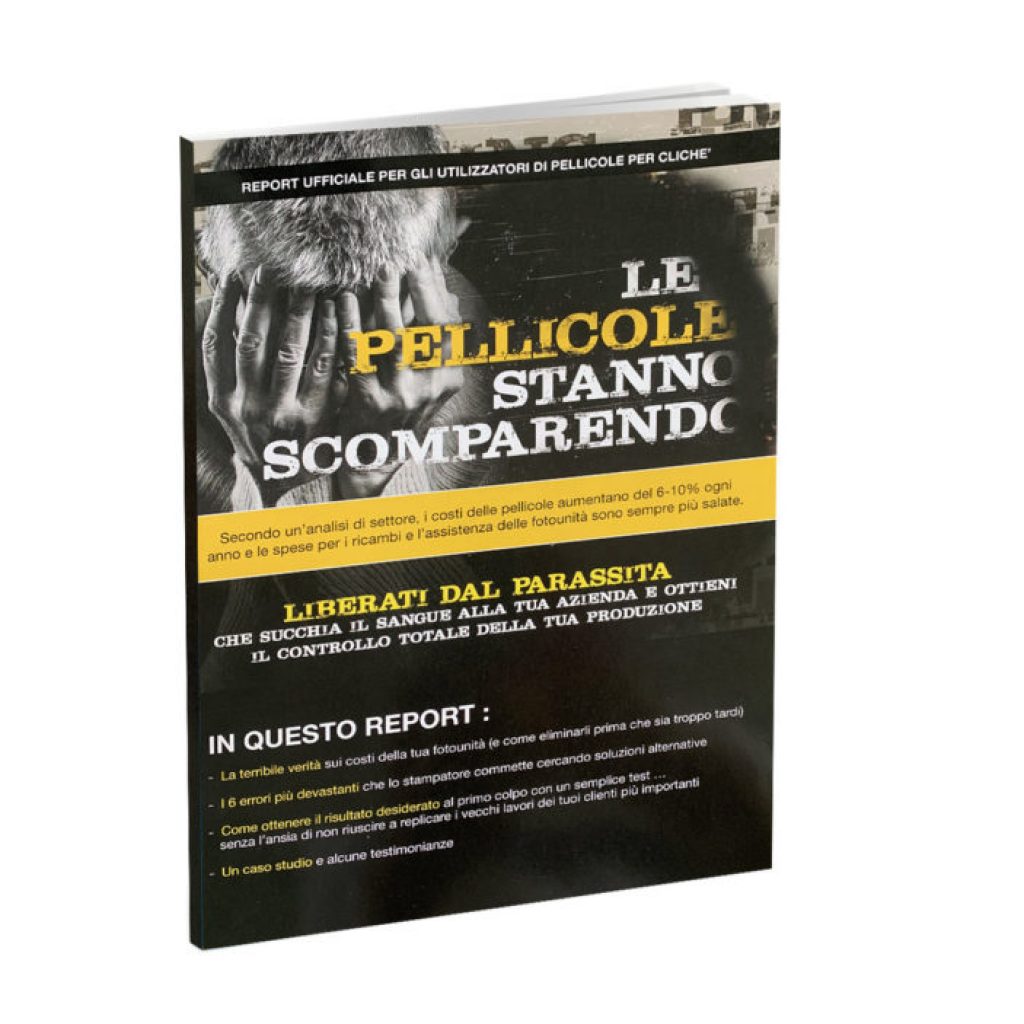 Richiedi subito maggiori dettagli
Ask us more details about our CTP system.